Editor
The Crillon is an SAS, whose head office is located at the following address :
Rue du brave Crillon
84220 MURS
Le Crillon has opened this site for the personal information of its users. Access to this site implies acceptance of the following conditions.
Publication director
Isabelle Landry – Owner of the hotel Le Crillon
Content of the site
The information contained in this site is subject to change at any time without notice. Despite frequent updates, Le Crillon can not guarantee the accuracy, precision or completeness of the information on this site.
Intellectual property
The content and presentation of this site constitutes a work protected by the regulations on intellectual property. The names, logos, texts, photos, images, animated sequences and other documents on this site are the property of Crillon or third parties who have authorized the Crillon to use them. Any reproduction, modification, distribution or exploitation, commercial or otherwise, of this data is prohibited, except with the prior written consent of Crillon. Copies for private use of this data are authorized, provided the source is indicated, and subject to the intellectual property rights mentioned above.
Graphics and content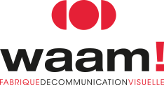 Waam agency, visual communication factory
360 avenue de La Libération
84250 LE THOR – France
Integration, development & hosting
84 avenue Victor Basch
84300 Cavaillon – France.